This week, The Dig and ScoopCitizen launch an engaged journalism series exploring key aspects of the transition required for Aotearoa to navigate the crises we face, and to thrive as…

The refugee quota got doubled, but what can be done in a COVID-19 world? Three important refugee topics for the 2020 election. You may be forgiven for thinking the refugee…
And what are the preconditions for achieving it? Top-down solution building is the work of yesterday, not the work for today, or the future. A people-centred Green New Deal could…
The big issue of 2020 – COVID-19 – has sharply exposed the disparities between Māori and non-Māori, with access to adequate and affordable housing remaining a critical issue for whānau…
Jeremy Rose analyses the social welfare policies of Ardern's Labour-led Government and other prospective parties. Jacinda Ardern launched Labour's 2017 campaign by quoting former Labour prime minister Norman Kirk as…
Welcome to the Dig's Panel discussion on Benefits Watch the video featuring our knowledgeable and passionate panelists. You can also take part in the ScoopCitizen survey below, or ask any…

There is no energy crisis, only a crisis of Ignorance. R. Buckminster Fuller Energy is fundamental to life on Earth – without it, there would be no heat, food, motion,…
This is a summary version of a policy Analysis by Jack Young, Engineer specialising in industrial energy management and sustainability. For the full version with references and scientific discussion go…
A policy Analysis by Jack Young, Engineer specialising in industrial energy management and sustainability. For the shorter summary version go here. On 12th July 2020, the New Zealand Green Party…
The Good There are encouraging signs that the world is finally waking up to the climate challenge. One of the most encouraging signs is the growing acknowledgement that we need…
A policy analysis of the key energy policies of the main parties in the 2020 Election by the Scoop Editorial team as part of the Transitional Energy Series. One of…
Despite A Zero-Carbon Law, Is New Zealand Merely A Follower Rather Than A Leader? David Hall, Auckland University of Technology Back in pre-COVID times last year, when New Zealand passed…
We can choose to be sustainable or unsustainable. There is no third option, and the unsustainable, by definition, ceases. Nobody in their right mind would vote for a party promising…

Comparing New Zealand's elimination approach to the Covid-19 pandemic with the alternatives, the upsides overwhelmingly outweigh the downsides. However, there is much more our 'liberal technocrat' Government could be doing…
The Simpson Report on NZ's health and Disability system has laid out a blueprint for widespread reform and centralisation. The next Government will decide whether, and how, the report is…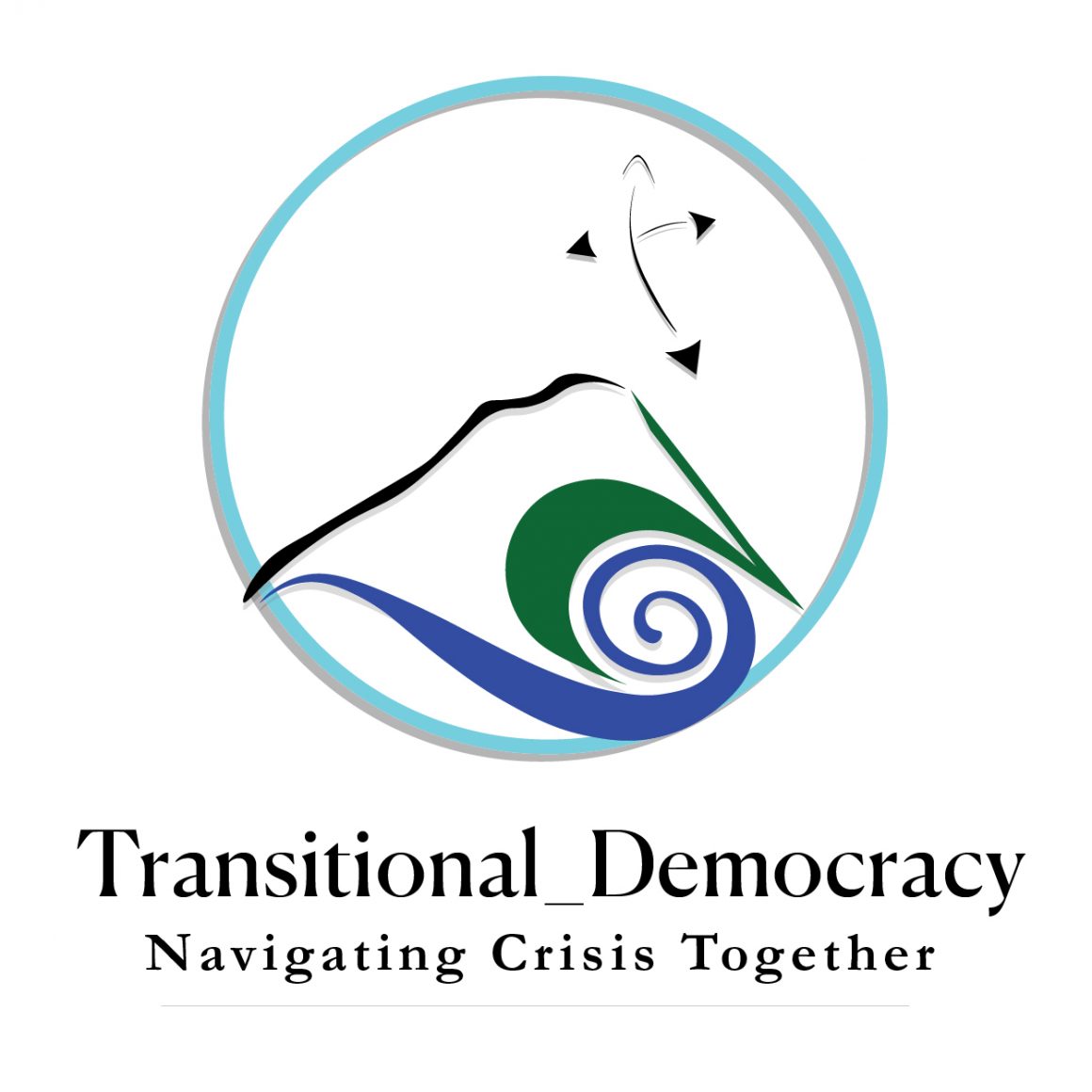 This engaged journalism series explores key aspects of the transition required for Aotearoa to navigate the crises we face, and to thrive as a resilient and democratic nation.
The Dig and ScoopCitizen invite you to help us investigate how we can embrace and weave together the best ideas from the global tapestry of alternatives that will reshape every aspect of our society over the coming decade.
It will feature expert analysis, comment, and panel discussions exploring transitional ideas, thinkers, projects, and champions creating the new systems and democratic institutions, and infrastructure for our future world.
The Transitional Democracy series establishes CitizenDesks covering five key spheres of Transitional activity:
Transitional Democracy
Transitional Livelihoods
Transitional Ecology
Transitional Wellbeing
Transitional Thinking
What do we mean by 'Transitional'?
We live in a time of transition on many levels. For better or worse, disruption, social change, revolution, and evolution are occurring at an exponentially accelerating rate. The current era has been characterised as a time of 'meta-crisis'. Multiple converging systemic crises are affecting every aspect of our complex system and its institutions simultaneously.
Human society (like nature) is a 'complex adaptive system', its nature is to change through 'chaotic transitions' and shocks to the system. In such transitional periods, the old 'global system' disintegrates and the old institutions lose legitimacy, then, a 'Cambrian Explosion of alternatives emerges', carrying the seed forms of the next system.
This time of transition brings very real threats for our nation, but also an opportunity to embrace and shape this explosion of alternatives to build a more resilient and democratic future.
What do we even mean by Democracy?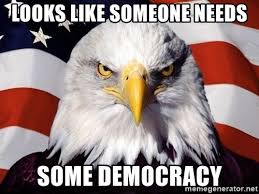 The 20th century has been called the century of democracy's triumph due to the rapid spread of liberal democracies across the world. However, has the idea of democracy as defined by the liberal world order really delivered democratic outcomes for citizens?
The harsh realities of the escalating meta-crisis around us (from inequality to climate change and COVID-19) suggest otherwise. Our current system of governance does not appear to have helped us to collectively make sane decisions about managing our resources and activities.
Democracy 2.0 in Aotearoa
If we ever could, we can no longer seriously claim that liberal democracies such as New Zealand include an 'active community of citizens' engaging in a contest of opinions as envisaged by the original definition of democracy.
As Max Rashbrooke sums it up in his contribution to the Transitional Democracy series:
"Imagine a Twenty-First-Century piece of software trying to run on a Twentieth-Century computer, and you have a fair picture of the New Zealand democratic system".
In this current age of transition, in which everything is up for redefinition, it is clear that our political establishment could be doing far more to support and facilitate truly democratic participation. We must begin to develop a new definition and 'grand narrative' for democratic governance as a nation in Aotearoa.
Be Part of the Transition
The ScoopCitizen 'engaged journalism' service provides a safe and deliberative members-only 'engaged journalism' space for learning, discussion of ideas, and collective action.
This is our way of offering our readers deeper participation and engagement in the process of creating quality journalism and public discussion. We achieve this through our partnership with GovTech startup NextElection and by following an engaged journalism methodology.
We welcome contributions in the form of submissions or suggestions for discussion on any of these topics from freelance journalists, academics, political parties, or NGOs, as well as from ordinary citizens.
You can answer these questions (and more) via ScoopCitizen here:
How might we, as a society composed of both Maori and Tau Iwi (other peoples), agree to relate to each other and live together in Aotearoa, NZ?
How might we make the process of the collective governance of our nation more open and participatory for all citizens?
What innovative solutions might lead to the resilient, adaptive, and stable society we will need to face the current global crises?
How might the groups of people living in our communities, cities, and bioregions manage our resources in common and act as custodians for nature and future generations?
Sign up to ScoopCitizen now to stay tuned and participate as we develop the conversation on each of the Transitional Democracy CitizenDesks.

Please support us to expand this conversation and bring on even more great journalists to cover these CitizenDesks – setup a one-off or regular donation to ScoopCitizen via Press Patron. All funds raised will go to creating more quality content for our transitional CitizenDesks.
Apocaloptism
COVID-19 has disrupted politics, the economy, and everyday citizens' lives in major ways across the planet. Can – and should – such disruption be welcomed as an opportunity for progressive…
Covid-19 is like a rehab intervention that breaks the addictive hold of normality. To interrupt a habit is to make it visible; it is to turn it from a compulsion…
The COVID-19 crisis is compelling us to kick-start investment in a regenerative and zero-carbon future. We were bold enough to act quickly to stop the virus – can we now…
Header Image: Camilla Rutherford 18 Min read The good, the bad, and the opportunity of regenerative farming in NZ In November, 2019 a group of 85 farmers gathered in a…
In this time of impending economic and ecological crises, we urgently need to aim for a sustainable or 'steady state' economy. In order to get there, we will need to…
Technologist and climate activist Jon Leighton writes about the climate and ecological crisis, and the folly of putting our faith in activism or technological solutions to deliver us from these…
Apocaloptimism – Stories Of Hope And Resilience For Times Of Crisis

The Dig presents an in-depth journalism series featuring stories of Hope, Resilience, and Optimism in times of Crisis and Collapse.
COVID-19 is a very real public health emergency, however, perhaps even more importantly, it lays bare the fragility, and precariousness of our global civilisation. A critical lack of resilience, equality and transparency exists in the operating system of our world. This is hampering our ability to predict, prevent, deal with, or even make sense of complex crises such as coronavirus pandemics or the climate and ecosystem emergencies.
We continue to reflexively react to such events as if they were isolated and one-off crises, while, in reality, they are deeply interconnected. Like the climate crisis, many leading scientists warned of the dangers of such global pandemics well before COVID-19 emerged as a global threat.
Evidence also suggests that the increasing prevalence of novel viral outbreaks are intricately connected to human destruction of the natural world. Laura Spinney even points out that "inequality doesn't just make pandemics worse – it could cause them".
Crisis afflicts our economy, climate and biodiversity, health, social and food systems and even our ability to make sense of the world through our media.
However, Apocaloptimism remains an outlook we can adopt. It is a decision to focus our energies on the opportunity presented by these crises for positive social and environmental change and increasing interconnection and thriving for humanity and nature.
Help Us Develop This New Narrative.
We want to hear from a wide range of people about their experiences with this crisis, with past crises or even dealing with personal crises in their own lives.
We would love to hear from journalists, readers, academics, scientists or anyone else with an interesting perspective or story regarding optimism, hope or resilience in times of crisis.
We are particularly interested in the perspectives of our elders who may have lived through crises before and in the perspectives of Māori, migrants or other minorities.
Some questions to consider:
What gives you strength or hope in the emerging situation?
What steps should we be taking to foster a better narrative and increase understanding?
What would you like us to cover in this series?
What are you doing to be more resilient?
Join The Conversation
Please Take part in this engagement survey via our New ScoopCitizen Engaged Journalism tools:
Learn more or get involved by signing in to ScoopCitizen in the Survey Window
This survey is A ScoopCitizen Engagement. You must log in to participate. Access is free to all citizens.
ScoopCitizen: An Engaged Journalism Community
The Dig is supported by The Scoop Foundation for Public Interest Journalism.
We are collaborating with the Foundation to deliver ScoopCitizen – an Engaged Journalism community.
We invite you on a journey to dig deeper together on the important issues for Aotearoa :
A new community for pro-democracy engaged journalism
Help us make sense of our shared future narrative through in-depth public interest journalism on The Dig.


Add your voice and drive change
Our pro-democracy Civic journalism approach allows you to learn about and participate in the journalistic and civic discourse on issues that matter to our communities.
We want your input in developing our investigation of this important issue.
It is completely free to join and takes just a few seconds via email, or social media account via our tech partner NextElection.
Who are ScoopCitizens?
ScoopCitizen is a membership-based Engaged journalism service supported by the Scoop Foundation for Public Interest Journalism. Find out more here>>.
Supporters and sponsors are welcome in this endeavour to chart a course for our interconnected post-crisis world.
Learn more or get involved by signing in to ScoopCitizen above.
Biodiversity
"Out beyond ideas of wrongdoing and rightdoing, there is a field. I'll meet you there. – Rumi. 13th Century Mystic Poet We are in a moment of existential peril, with…
The DOC-led draft Biodiversity Strategy seeks a "shared vision." But there are more values and views around wildlife than there are species. How can we hope to agree on the…
Image: Pīngao glows orange in the late sun at West Ruggedy beach, Rakiura National Park, Stewart Island, New Zealand. Photo: Dave Hansford/Origin Natural History Media As often as she can,…
Header Image: Tuatara. Photo: Cameron Houston, DOC. Four thousand and sixteen species. That is the staggering number of Aoteaora's species currently threatened or at risk of extinction. It's also the…
Feature Image: Banksy (title unknown). "The top environmental problems are selfishness greed and apathy… and to deal with those we need a spiritual and cultural transformation – and we scientists…
Celebrating Sylvia Durrant – A New Zealand Conservation Legend A Visual Ethnography by Todd Henry. Until recently, 85-year-old Sylvia Durrant spent virtually every waking hour of her day caring for…