COVID-19 has disrupted politics, the economy, and everyday citizens' lives in major ways across the planet. Can – and should – such disruption be welcomed as an opportunity for progressive social change?
Read Time: 10 mins
Audio version of this article read by Dr Thomas Owen

'Emancipatory catastrophism' is Ulrich Beck's thesis that points of crisis are also points of radical transformation. Indeed, says Beck, crises bring our most fertile moments of possibility for progressive structural change.
Naïve optimism? Not exactly. Beck wrote on global crises throughout his long career. His 1998 book World Risk Society explored the catastrophic side of whole world integrated systems. 2006's Cosmopolitan Vision explored the human outlooks required to contemplate the global and to actualise planetary right relationships.
Shortly before his death in 2015, Beck wrote about 'emancipatory catastrophism', his optimistic hope for global crises. Written in the context of climate change, Beck celebrated the way horrendous events can cause 'anthropological shocks' that emancipate new social orders. Not revolutions, he says, but metamorphoses. Radical cathartic change; but built from already existing movements and projects.
We may not have noticed, argued Beck, but for the last few years we have already been living within a structural change towards a new social order – where the global outlook required to contemplate climate change has catalysed new systems of greater sustainability, justice, and cosmopolitan respect of otherness. In his final role, as principal investigator for a European Research Council project into 'methodological cosmopolitanism,' Beck argued that emancipation from our climate catastrophe was already underway.
Apocaloptimism?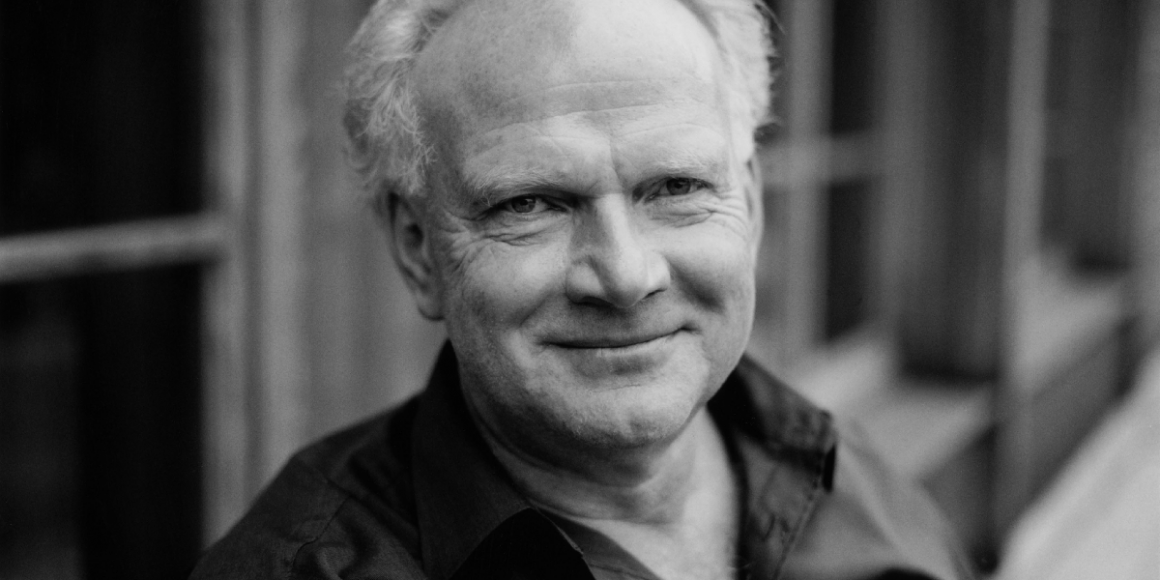 What would Beck make of the COVID-19 crisis, unprecedented in its global reach and immediate impact upon billions of people's everyday lives?
He died too soon to comment, but if Beck were here, he would at least not be alone in taking an optimistic approach to the crisis. From Russell Brand's transformation of collective consciousness, to Jim Bendell's deep adaptation 'pandemic of love,' or Sandrine Dixson-Declève et al.'s road towards a European Green Deal, among many others, the 'crisis-as-progressive-opportunity' call has resonated clearly through the past few weeks' cacophony of COVID-19 memes, posts and commentary.
There is plenty of evidence to suggest things are indeed shaking up. Policy options are being adopted across the planet that only weeks ago appeared so far outside of mainstream neoliberal political possibility as to be laughable. Governments worldwide have mobilised massive social welfare packages. Spain and Ireland have nationalised their private healthcare providers. Germany is considering similar options for its pharmaceutical supply chain. Universal Basic Income has moved from fringe idea to mainstream imperative. Even the USA has passed a $2 trillion relief stimulus package expanding unemployment benefits (see more below).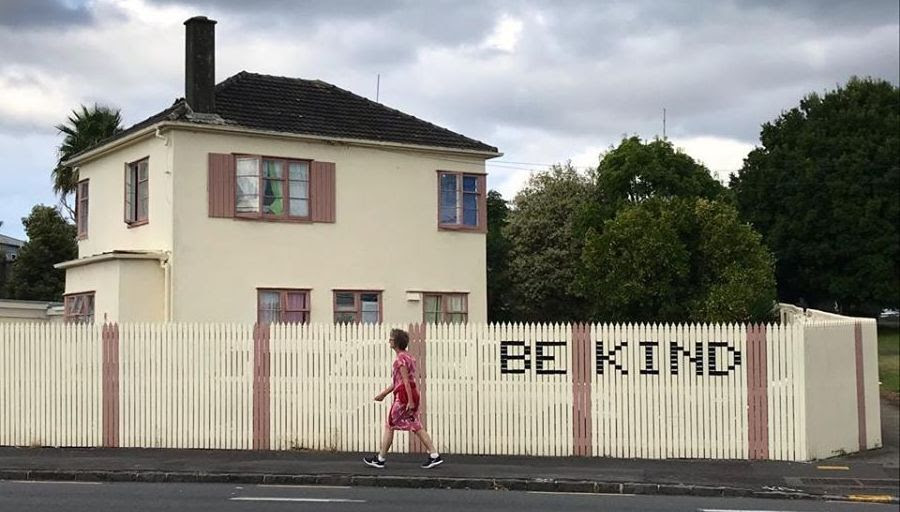 Stories of individual altruism also abound, whether it is CEOs foregoing their own salary to continue paying workers, Japan's ruling Liberal Democratic Party deducting their salary to donate to China's virus response, or the countless everyday actions of concerned citizens helping each other. Rebecca Solnit's observation that disasters inspire the greatest depths of human compassion – our 'paradises built in hell' – is alive and well, and gaining renewed publicity.
Indeed, when US congresswomen are quoting Kropotkin in their public service messages, and Britney Spears is calling for wealth redistribution and a general strike, you know things are far from business as usual. As Lee Jones puts it: 'The coronavirus pandemic is killing off the neoliberal order in a way that the diminished left could not.' And if nothing else, notes Mattias Horx, 2020 should at least mark the first reduction of human CO2 emissions in history.
Silver linings glimmer in these dark days? For 'Apocaloptimists', the glass is both half-empty and half-full. Catastrophe is upon us, and this may ultimately be a good thing.
Shock Therapy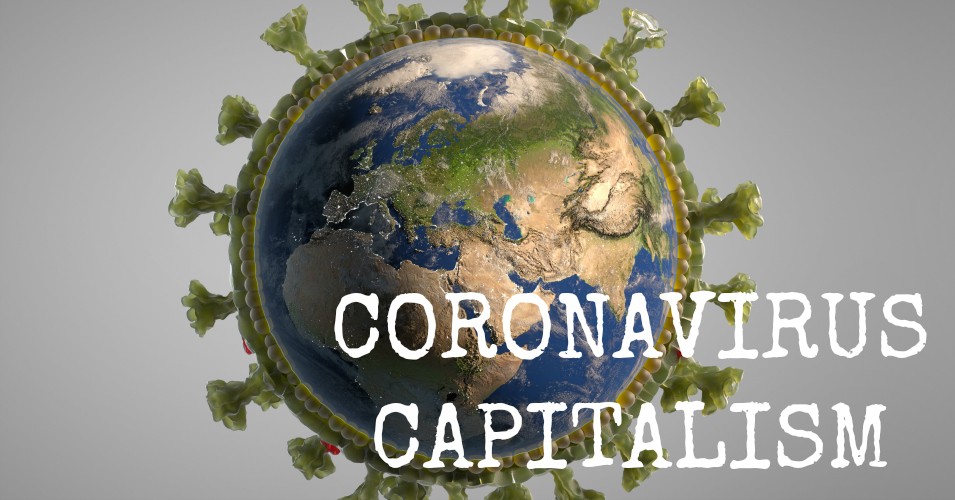 But just because business as usual has ceased, does this necessarily mean that our social, economic and political systems will reemerge in new radical and progressive ways? No, not necessarily. Indeed, crises also provide the most fertile opportunities for regressive agendas seeking greater inequality and wealth concentration.
No one has observed this better than Naomi Klein, whose 'shock doctrine' analysis of disaster capitalism examines where crises are exploited by strategic neoliberal projects seeking to 'shock' publics into accepting policies that would be otherwise unpalatable. Indeed, Klein argues, it is exactly because crises tend to lead more organically towards greater regulation and wealth distribution, that they are seized upon by neoliberal activists to ensure this direction is not taken.
For COVID-19, Klein argues that shock doctrine approaches are already underway, citing the Trump Administration's early plans for a $700 billion stimulus package cutting payroll taxes and further eroding US social security. Indeed, the US Environmental Protection Agency has used COVID-19 as justification for suspending enforcement on a range of environmental and health protections.
Since Klein's comments two weeks ago, however, the US has now signed a bipartisan $2 trillion economic relief plan that includes expanded unemployment coverage. While the plan received support from across the political spectrum – and is the largest welfare plan in US history – it has also been criticised as further shock doctrine that will bail out corporations more than workers. Matt Stoller, for instance, of the American Economic Liberties Project, calls it a 'corporate coup', estimating the real cost of the plan at US$6 trillion, most of which will be funneled to corporations, under only the Administration's oversight.
On the far-right fringes of political discourse too, the opportunities presented by COVID-19 are not going missed. For some neo-Nazis, in particular the so-called 'accelerationists', the crisis is being welcomed and celebrated for its role in crumbling the existing social order to pave way for a new post-multicultural one.
In sum, crises may indeed enable progressive political agendas. But no more or less than they enable any other political agenda seeking to capitalise on the opportunity.
Crises as Catharsis and Transition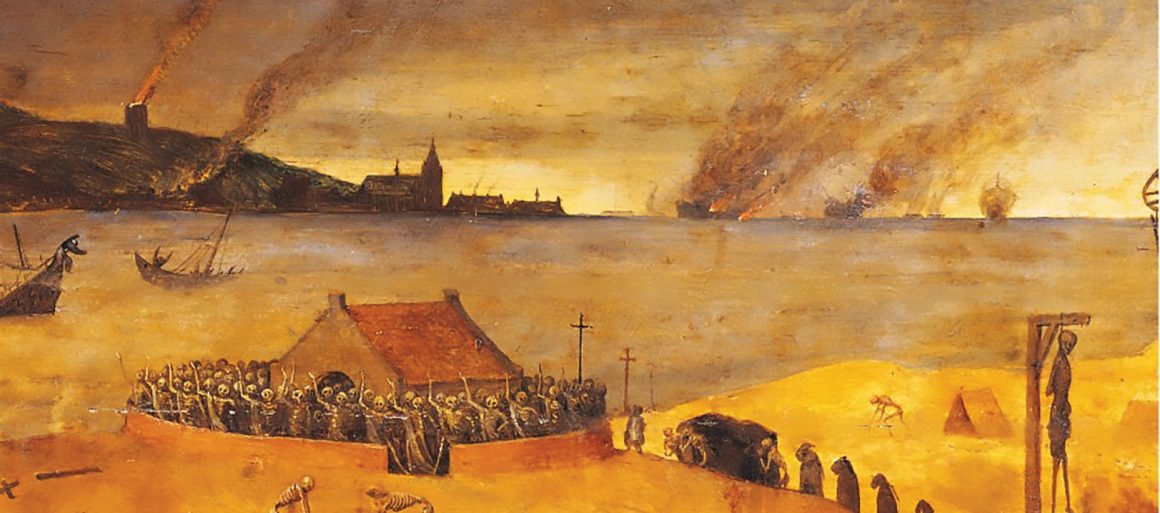 Crises are nothing new to humanity, though the modern use of the word has a specific infraction. From the Greek "krisis" (decision), 19th century philosophers discussed crises as not just calamitous disasters, but also as thresholds and transitions towards new social orders. Half of Europe's population died during the medieval Great Plague, but the disruption paved the way for the Renaissance. The French Revolution and the Great War provided similar transitions, enabling the mass society, mass democracy, and global governance that have structured the past phase of human history – at the cost, again, of millions of lives.
This dynamic of rupture and social change is well examined in academic scholarship. For political analysis, the dislocation of apparently stable hegemonic political regimes is the fabric of social change. Empires grow and die; nations form and dissipate; dominant regimes give way to counter-hegemonic insurgencies.
For psychoanalysis, the process is akin to our internal mental growth and healing, where old structures of thought and self are necessarily broken apart in order to develop anew. Personal crises may shock us, but they also provide the conditions for our individual psychological growth.
As Jared Diamond's recent work shows, the personal psychological approaches to crisis are eerily similar to the national collective ones. Indeed, nations could learn much from psychology to progressively grow and heal from their upheavals.
Beck's holistic approach similarly straddles the political and personal, where crises generate both new social structures and psychological outlooks for understanding and cultivating them.
Gentrification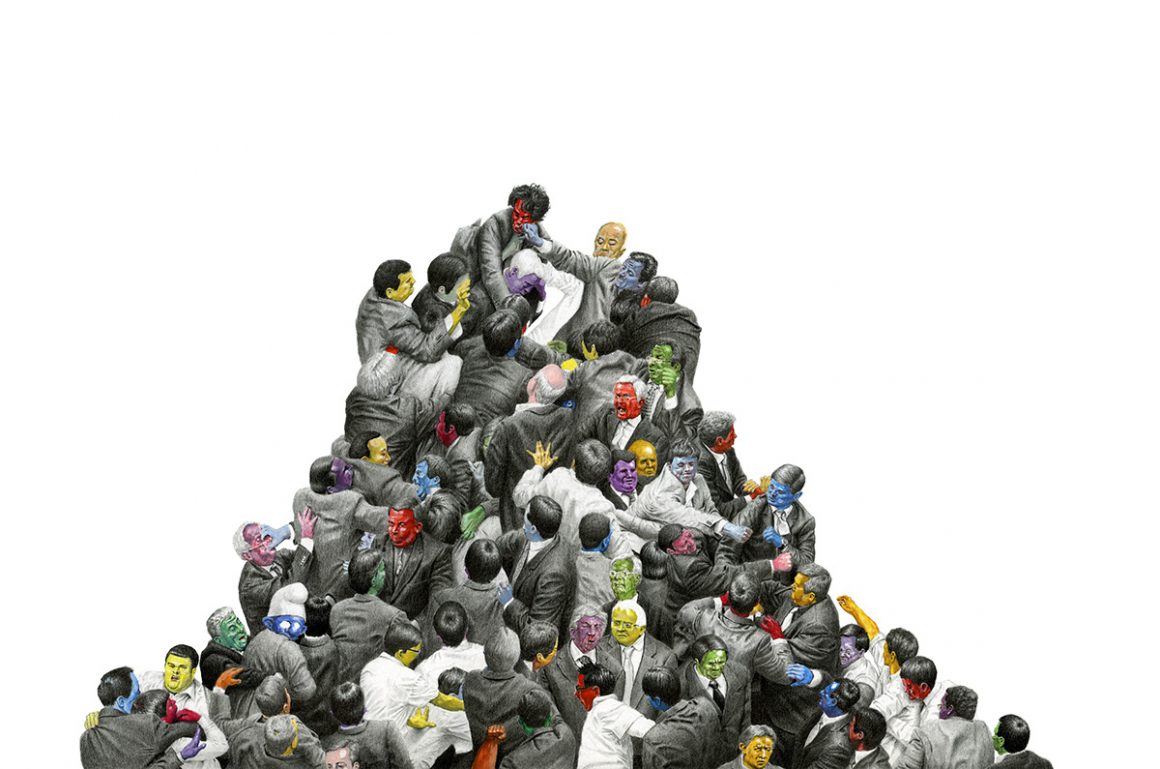 However, while dislocations – at the political or psychological level – may provide the conditions of possibility for radical change, there is no preordained pathway they must follow. As theorist of populism, Ernesto Laclau, noted, when crises rupture business as usual, radical change may ensue, but so too may vigorous attempts to restore the system to its pre-rupture status quo.
Laclauian analysts call this latter process 'gentrification', where a dislocated system is 'sutured', or temporarily repaired, to its previous incarnation. The possibility for radical change is thus neutralised, and the existing power relations prevail.
History's most recent deep crisis was efficiently gentrified. When the global economy collapsed in the 2007-8 financial crisis, the prevailing response was to swiftly bail out failed enterprise with taxpayer funds, to the trillions of dollars. Workers and citizens stomached the costs of this erosion to the tax base. Private chicanery was saved by public austerity.
And while many of us complained, in general, we all carried on within the system. 'We may vilify those involved in these deeply cynical enterprises,' noted Christopher Bollas, 'but in one way or another we are all underwriting the underworld.' The known disaster seductively preferable to the unknown one.
For Klein, the 'bail out + austerity' response to the global financial crisis was paradigmatic shock doctrine. At the most vulnerable moment of neoliberal capitalism seen for decades, it was strategic corporate activists who moved most swiftly and effectively to 'gentrify' the dislocation and neutralise the possibility of radical change.
COVID-19 Emancipation or Gentrification?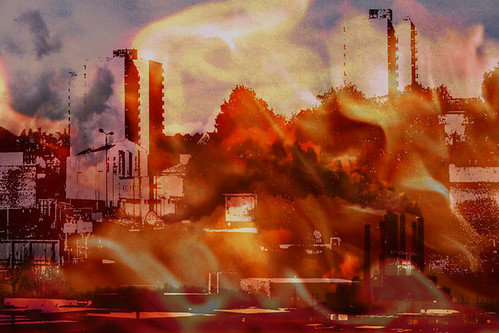 But COVID-19 is not the financial crisis, and nor is it climate change.
Never before has such a large proportion of the world's population experienced the same crisis at the same time. What happens when billions of people experience a radical shift in their lived privileges simultaneously, regardless of which social strata they occupy? What happens when so many are asked to sacrifice individual freedoms for collective wellbeing, regardless of the ideological dispositions of their society? What happens when so many are forced to confront the material consequences of their daily lives' deep integration within a global supply chain?
While hoarders, unilateralists, and panic buyers have captured much of the spotlight, it has been even more remarkable to witness the willingness of so many citizens to sacrifice their personal conveniences for the greater public health good. In Aotearoa New Zealand, like many other places, we have largely acquiesced to new restrictions on personal liberty, even celebrating our loyal discipline in the process, and vilifying those who break the new rules.
The ominous question is: how long can this last? Not just for the citizens following the rules, but for the institutional apparatuses enforcing them.
State surveillance measures, for instance, have largely been welcomed as a useful response in the crisis. Indeed, public health efficiency is one of the strongest ethical arguments for such surveillance, and biometric and location tracking have played a key role in 'flattening the curve' in China, Taiwan and South Korea, and may well be increased in the West.
But as the continuation of post-9/11 US Patriot Act restrictions tells us, special measures imposed in times of crisis can linger for years afterwards. Far from emancipation, entrenched greater surveillance powers resulting from COVID-19 could enable stricter totalitarian social control than most democratic regimes have ever seen in the modern age.
Similar questions currently abound over global cooperation. On one hand, COVID-19 is seeing unprecedented collaborations to address the pandemic. Germany is airlifting French and Italian patients to German hospitals. The United Arab Emirates are sending medical supplies to Iran. Portugal is granting residency to migrants so they can access healthcare. Pakistan has requested that Southern debt be written off for vulnerable nations to assist their response – something that suddenly seems more possible now than it has in decades of debt justice campaigning.
On the other hand, there are also signs of global dis-integration – not just predictable Trump nativism or China-USA antagonistic posturing, but also the widespread closing of national borders and suggested nationalisation of supply chains. Is this the end of globalisation as we know it, many are asking, for better or worse?

For Harvard Professor, Stephen Walt, the pandemic will indeed erode globalism and strengthen nationalism: 'Governments of all types will adopt emergency measures to manage the crisis' says Walt, 'and many will be loath to relinquish these new powers when the crisis is over… In short, COVID-19 will create a world that is less open, less prosperous, and less free.'
The popularity of war metaphors in much elite COVID-19 political discourse suggests this is not an unfair prediction. When disease is successfully framed as 'war', militarised state-vs-state action may be presented as a legitimate and logical response.
And yet on the other hand again, despite the collapse of physical global interconnections, the psychological interconnections of globality have arguably never been so strong. When a supermarket shopper in rural New Zealand cannot purchase their usual products due to a quarantine in China, the un-filled space in their shopping trolley teaches them the story of globalisation.
Across the planet, everyday people are experiencing and discussing our interconnected globality in a manner typically dissuaded by nation-centric mainstream media. And while gathering in cafés is out, but online video calls are in, people are discussing their condition with global others far outside the usual routes of geographic convenience.
The planes may have stopped flying, but psychologically, we may never have been so global.
Emancipate Yourself from Global Catastrophe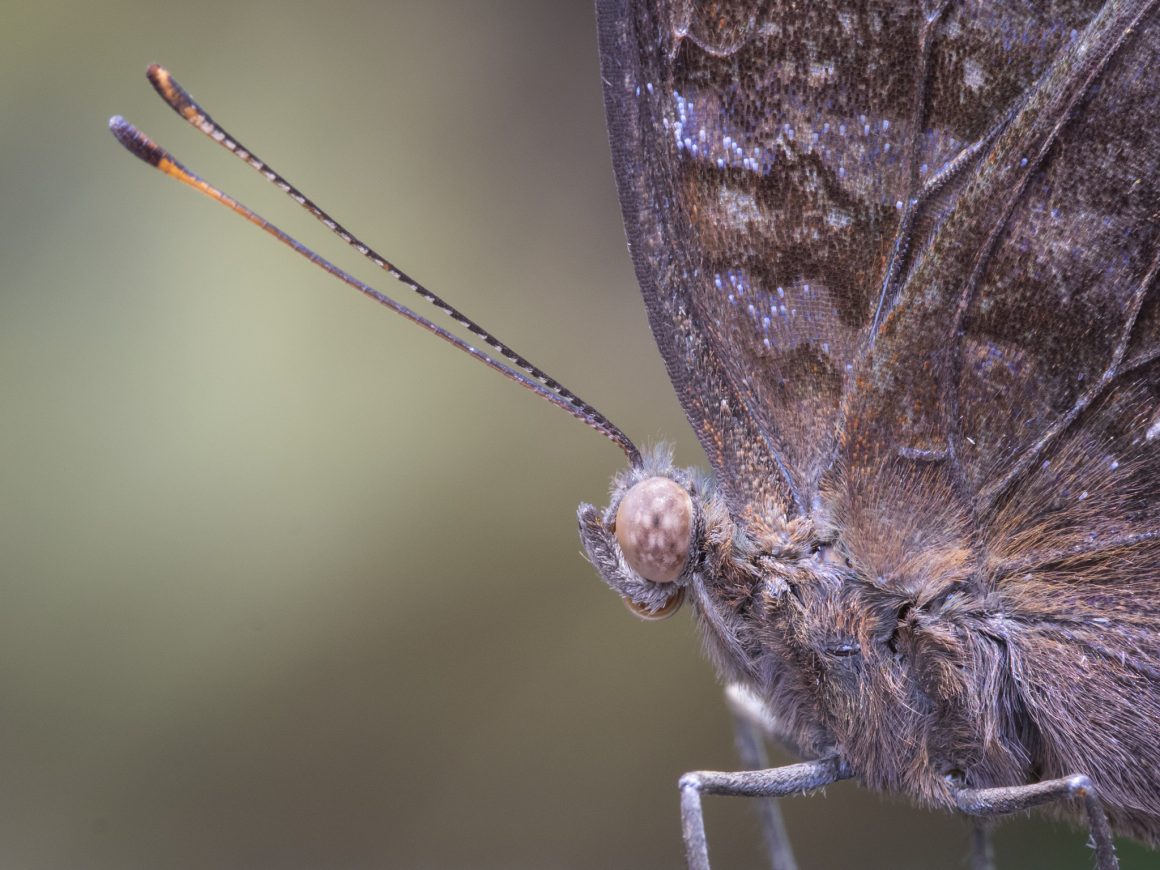 Indeed, it is this psychological aspect of global crises that Beck celebrates with his 'emancipatory catastrophism'.
Beck spent his career advocating for cosmopolitan outlooks, where one sees the wellbeing of 'the other' as intrinsically connected to their own wellbeing of 'the self.' He was optimistic for climate change because he believed that to even begin thinking about climate change necessitated a global cosmopolitan outlook attuned to how one's basic actions impact someone else's life on the other side of the planet.
This awareness, he believed, was the bedrock of the new emerging epoch, one that would foster whole world systems of sustainable right relationship. That is, if we are equipped with an acute awareness of global interconnectivity, we may indeed construct a sustainable and just global system. Without it, we cannot.
Regardless of COVID-19, our world is beset with multiple overlapping crises of global extent. Climate change, pollution, over-fishing, human trafficking, bee extinction, and microplastics are just a few of a very long list. Beck believed the global consciousness we have been developing to confront these catastrophes is the path towards emancipation from them.
For this reason alone, I think Beck would indeed be optimistic about this present crisis. We may close our borders and nationalise our supply chains, but it would be an extreme act of self-denial to now separate ourselves from the global psychological interconnections we have spent millennia fostering.
And as for structural change, I think he would be optimistic too. For Beck, the building of a whole world sustainable system is not revolution, but metamorphosis. Like the butterfly, whose every substance already existed in the worm, global society already possesses the required components to build Beck's sustainable vision. Our governance institutions, economic necessities, and technological developments are already equipped to create planetary sustainability, if we were so inclined to direct them towards that goal. And such holistic change is not directed by doctrine, ideology, military or violence. It is built through each of our everyday actions, across all levels.
We do not yet know how the COVID-19 dislocation will be sutured – a new progressive order; a reaffirmed version of the status quo; gentrification; or something else entirely. What we do know is that in this rare moment, we are not passive observers in any transition. 'The future is up for grabs – for good or bad,' says Lee Jones. We each have a role to play in how this crisis unfolds.
For my part, I am weighing in with the Apocaloptimists.
Dr Thomas Owen is a Senior Lecturer at AUT's School of Communication Studies